MUSIC TO GET THE PARTY STARTED!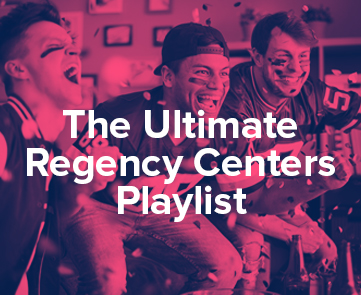 From MLB walkups to NBA warmups, getting pumped before a big game always starts with one thing: music.

Music has the unique ability to boost any mood and enhance every gathering. From our favorite party jams to our pre-boardroom pump up songs, the Regency team has curated the following playlist that's perfect for your next tailgate or pregame celebration.

CLICK THE ICON(S) BELOW OR SIMPLY PRESS 'PLAY' TO GET YOUR PARTY STARTED!
Interested in creating the ultimate Tailgate Takeout Experience on your own? Click the button below to enter our Ultimate Tailgate Takeout Giveaway for a chance to win $500 to the Grocer of your choice!