For some restaurant brands, the franchising model leads the way to success. We've seen big names such as Wendy's and McDonald's working their way to having 95 percent of their locations operated by franchisees. Still, franchising comes with its cricks and challenges.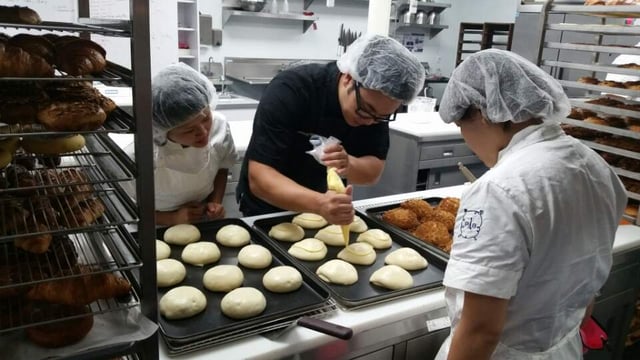 Looking for a little inspiration? Here is how fast casual bakery-café Paris Baguette is rising above the franchisee training mold — and trust us, their solution is no half-baked idea. In fact, their new training model may be the best thing since sliced bread.
While other brands typically have one corporate office and test kitchen that doubles as a training facility, and perhaps a few weeks or courses of franchisee training, Paris Baguette has invested in four training centers across the United States. According to a release, the centers are equipped with a test kitchen, lecture hall, training rooms specific to each product category, a demo store, and each center is bigger than most headquarters of even the largest 500+ location-chains at approximately 12,000 square feet.
Paris Baguette offers 14 weeks of training, 10 of them being in baking and cake decorating instruction, three dedicated to sales, and one focusing on sandwich-making. These facilities also act as product-testing and development centers, so the staff never stops innovating. (The famous "Nutella Croissant Muffin" came to life in their test kitchens!)
This is an excerpt from this full article posted on FoodableTV.com.