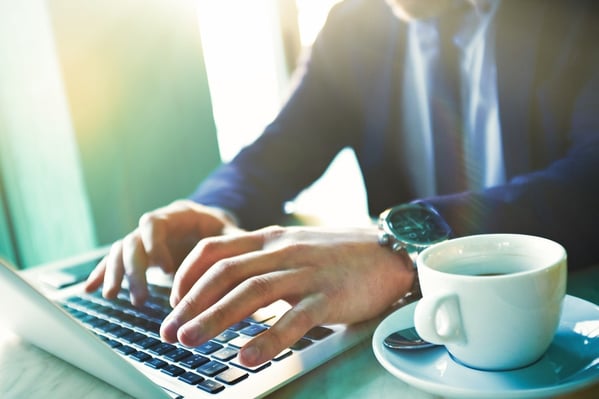 The blogosphere has become a mainstay on the menu of professional development over the last decade, helping businesses and entrepreneurs stay ahead of the ever-winding corporate curve. Insight and resources into how to grow and succeed in business used to be limited to periodic roundtables, discussion panels, seminars, and large conventions. However, the power of the blog has funneled expertise into a more consistent, relevant, and timely process of dissemination.
The big blogs — the ones associated with familiar names in corporate arenas — include Forbes, Business Insider, Entrepreneur Magazine, Inc. Magazine, and Mashable. These are among the most effective blogs to deliver current news, trends, and strategies related to business and entrepreneurism. To get to the heart of what it takes to start a business, run a company, market a brand, and more, blogs run by individuals can offer inspiration and tips from today's best and the brightest leaders.
Here's our big 10 blog list for entrepreneurs and business owners:
1. Seth's Blog
With only one name needed to refer to a man revered for his expertise in marketing and entrepreneurship, Seth Godin simply calls his blog Seth's Blog. Bestselling author, speaker, and blogger Godin offers tips on a wide array of business topics, including creating diverse income streams, maintaining professionalism at all times, and navigating marketing through demographic shifts.
Pat Flynn's Smart Passive Income provides experience and examples of what has worked well and what hasn't in entrepreneurship. The blog also provides reports, interviews, podcast transcripts, and success stories from other entrepreneurs to motivate and guide others in their business pursuits.
Founded in 2007 by Susan Gunelius, Women on Business has become a primary resource for female entrepreneurs. Focusing on women, the blog offers unique perspectives on how female entrepreneurs can both grow their business and achieve their personal goals.

Working in tandem with his equally popular podcast, John Lee Duman uses this blog to interview some of the greatest minds in business — like Seth Godin, Tim Ferris, and more. The blog is more of a transcript of Duman's podcasts, but is helpful to study after listening to the podcast.
5. Smart Hustle
Set in an online magazine format, this blog offers inspiration and fresh motivation. Edited by entrepreneur, global speaker and bestselling author Ramon Ray, Smart Hustle covers the personal side of living as an entrepreneur plus explores the practical steps to growing a business.

6. Kabbage Small Business Blog
Another somewhat unique blog, with more of a narrow, albeit large, audience, is Kabbage Small Business Blog. Catering to minority small business owners, this blog offers guidance in funding options, human resources, operating procedures, and other small business topics.

7. Copy Blogger
One of the most influential and highly respected blogs on content marketing is Brian Clark's Copy Blogger. Founded in 2006, the blog has developed into a team of business experts offering practical ways (plus training sessions) to increase revenue through content marketing.

Not only is Drucker a regular contributor to major sites like Forbes and Huffington Post, his personal blog is a valuable resource on learning how to grow a business. His latest post, "How to Not Go Broke as an Entrepreneur," explores the do's and don'ts of owning/operating a business.

As the title suggests, Blogtrepreneur claims bloggers and entrepreneurs as its primary audience, although it has become one of the top blogs for entrepreneurs due to its relevant advice and actionable tips. A sampling of recent posts include "Key Questions to Ask Potential Drop Shipping Partners," "Are You Drinking Too Much?" and "3 Data Mistakes that Can Kill Your Startup."

10. Big Ideas for Small Business
Led by Barbara Weltman, expert business and tax attorney since 1977, this blog explores the more technical/legal aspects of starting, operating, and growing a business. The "how-to" format helps simplify complex concepts that business owners face while running their companies.