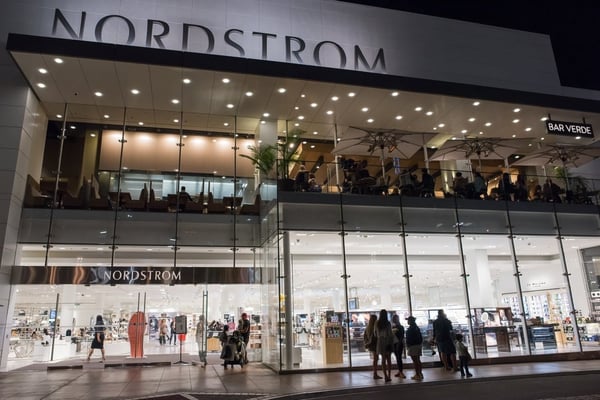 Let's face it: Shopping has come a long way. Not only has online shopping and ecommerce had a great impact, but simply walking into a store today is becoming more of an experience. The successful retailers of tomorrow will master the art of experiential design in order to meet the evolving expectations of today's shoppers.
One piece of this evolution is for retailers to offer an 'exhale' experience in response to today's stressed out shopper. A National Retail Federation article explains that the "challenge for a retailer today is to rise above a line item on a to-do list; it's to provide a solution to shoppers' needs — in a way that gets the shopper to emotionally slow his pace and breathe." Shoppers want to feel relief, comfort, and be inspired by their shopping experiences.
Another trending aspect of experiential design for traditional retailers is the immersive component that technology has introduced into the shopping environment. "Any successful brick-and-mortar retail business knows that it's important to give customers a memorable experience in an immersive, dynamic environment by changing the physical spaces constantly to give customers something fresh and new." (Source: Colliers)
A few retailers have set the stage for experiential retail. Here's what they're doing:
Anthropologie
Sight, smell, touch, and sound are all part of the experience in an Anthropologie store. These elements have been intentionally designed to bring customers into a sense of wonder and peace. Sensory components including mood lighting, dreamy music, and handcrafted art pieces that give the space an overwhelmingly homey feel. Items piled and stacked together on old pieces of wood in nooks and offset rooms are actually part of a plan that requires "35-to-40-degree angles to create satisfying symmetry for its shoppers." Ultimately, the effect of the ambience of an Anthropologie store is a free-will to spend. According to Racked.com, "In the eyes of the consumer, a creative atmosphere justifies $400 dresses and $100 cake stands because the store itself is exceptional."
And, as one shopper stated, "Whether I purchase a cereal bowl for $10 or a dress for $200, the checkout experience is the same — happy, handled with care, and often celebrated."
Nordstrom
Walking in or even by a Nordstrom will evoke feelings of grandeur balanced by a sense of simplicity and hospitality. With higher end prices and designer brands, the store may seem out of reach for most shoppers, yet it continues to appeal to a variety of different types of people. Fantastic experiential design plays an important role in Nordstrom's success.
Glossy, pristine tiled floors, spacious floor design, highly engaging and responsive customer service, and extraordinary amenities set this retailer apart. Take for example their store in Del Amo Fashion Center, Torrance, CA, which opened in 2015.
Shopping with friends? Female shoppers can try on clothes together in the roomy "girlfriend" dressing rooms while others can wait in "The Apartment," a lounge outside complete with a comfy couch and flat-screen television. Bringing children along for the day? This location provides a playhouse with crayons, coloring books, and a 32-inch touch-screen with interactive games. In addition, this store offers an Ebar for espressos, plus charging stations, a sit-down restaurant, and an on-demand checkout process with 141 associates roaming the store to complete your transaction from anywhere throughout the store. (Source: The Daily Breeze)
Lowe's
Lowe's has been experimenting with an immersive experience to draw in and appeal to its customers. Using cutting-edge UX with augmented and virtual reality technology, Lowe's has been experiencing success along the way. This retailer's customer base primarily falls into two categories: the contractor and the everyday consumer (who may stop in for some cleaning supplies or a complete bathroom makeover). To appeal in particular to the consumer-at-large, Lowe's has been testing in select east coast stores, a Holoroom How-To where users are given a HTC Vive headset and VR controllers in each hand to experience immersive tutorials for various DIY projects. Shalene Luddingham, a Lowe's shopper and Lowe's Holoroom user remarked, "After about five visits with a traditional kitchen designer I was about ready to quit. The Lowe's Holoroom helped me to turn my vision into reality."
Technology will continue to create new strategies in experiential retail design. Together with the goal of creating a memorable experience, such strategies will continue to guide retailers in appealing to today's shoppers.