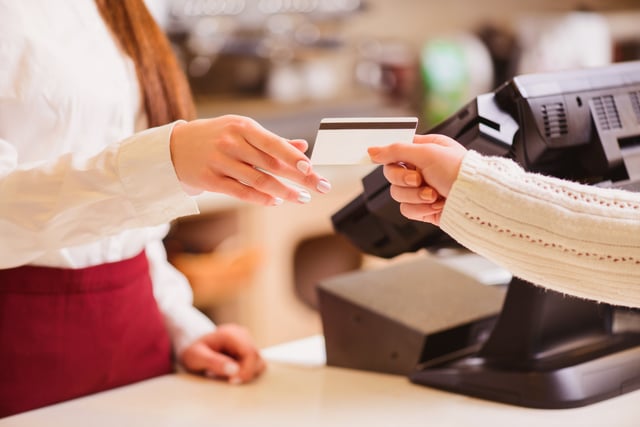 It's official. While many states throughout the U.S. were experiencing above average temps in the middle of winter, the temperature of retail sales in January 2017 was downright sizzling!
Excluding for a moment, auto, gas, and restaurant sales, overall retail sales for January 2017 increased by 0.4%, according to the National Retail Federation. They also reported 39,400 new retail jobs during this time, likely due to the increased demand for staff to handle the increase in sales. Further analysis of sales for the month reveal even greater gains in gas sales, a 2.3% increase, and restaurant sales, at 1.4%.
So, where did all this money come from?
While some cast off the increased retail sales to leftover post-election surge, others indicate solid evidence for economic factors contributing to a hot January. NSF Chief Economist Jack Kleinhenz indicates, "The healthy monthly gain was driven by January's strong payroll gains, retail employment gains, and business sentiment."
The Bureau of Labor & Statistics reported 227,000 new jobs were created in January, with retail trade, construction, and financial services leading the charge. The breakdown by sector includes retail trade adding 46,000 jobs, construction adding 36,000 jobs, financial activities, 32%, and leisure and hospitality, 34%. In addition to the employment increase, average hourly earnings rose by +3 cents over the month, and hourly earnings rose 2.5% over the year. This increase in both number of jobs as well as earnings for jobs translated into more consumers having more money to spend in January 2017 -- and spend they did.
Consumer sentiment, or consumer confidence also played a significant role in January's hot retail gains. A total Presidential transition of power and nearly six months after a six-month record low of 90.7, consumer sentiment in January 2017 rose to 98.5, as reflected in the University of Michigan gauge. This 13-year high represents the optimistic economic outlook for the year ahead, specifically, with respect to job growth.
What must be taken away from retail sales performance in January 2017 is that consumers continue to pump their increased income back into the sales of clothing, accessories, electronics, hotels, and building materials, sporting goods, and other products and services. While these numbers are expected to fluctuate and even decrease as some suggest, from month to month, retailers will need to develop innovative ways to catch any new cash flowing through the hands of consumers with great products, great service, and convenience using technology.