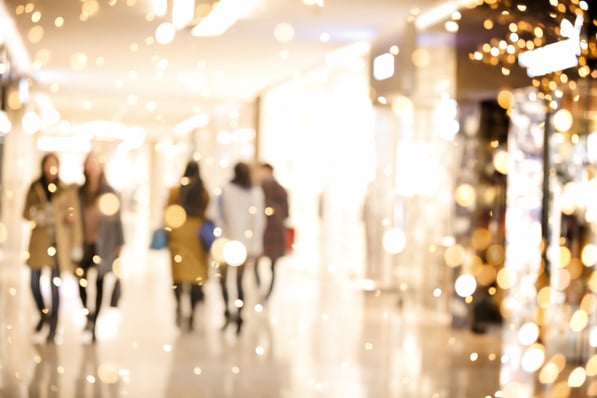 Consumers traditionally expect to find deep discounts from retailers during the Labor Day weekend and into the winter holidays. However, discount retailers like Nordstrom Rack, HomeGoods, HomeSense, and grocers like Aldi and Lidl have made it their core strategy to cash in on a cash-strapped market by offering quality products at discount prices all year long. Moody's vice president Mickey Chadha indicates that cash-strapped consumers are a driving force behind dollar stores faring among the top performers in 2017, according to a recent CoStar article.
For example, as the Market Realist reports, while Nordstrom's upscale full-price stores have not been performing well, the company's off-price Nordstrom Rack stores and online channels are delivering good results. Department stores like Macy's, JCPenney, and Sears have closed hundreds of stores while companies like TJX, the parent company of Marshalls, HomeGoods, TJ Maxx, and the new HomeSense, are showing an increase in sales, according to Worcester Business Journal. Shawn Harris of Zebra Technologies explained to Forbes, that full-priced traditional furniture stores should keep their eyes wide open due to losing shoppers to discount retailers like HomeGoods.
Grocery stores, too, are responding to consumer demand for discounts by shifting their business models in several areas, such as downsizing stores, investing in store brands, and offering lower priced, high quality produce.
Discount grocers like Aldi, Lidl, and the smaller format stores coming to a town near you are witnessing sales growth and expansion of new stores. Since these discount grocers can be smaller than traditional stores, a limited assortment of products fill the shelves. However, the growth remains strong. As Forbes reports, between 2011 and 2016, store counts increased 17.6% across the U.S, and Nielsen Homescan panel data shows that grocery shopping trips grew the most at discount grocery retailers.
In addition, discount stores are rising to the top in the area of beauty and fashion. Business Wire confirms both Generation Z and Millennials are looking to discount stores over traditional beauty stores for beauty products. When asked where Generation Z has purchased beauty products in the last 6 months, 55% said discount stores, and for Millennials, 49% said they shop discount stores.
With the holidays quickly approaching, and giant retailers like Amazon, Walmart, and Target preparing again to launch their Black Friday offensives, discount retailers may be drawing in some early Christmas shoppers even now, as fall breezes in and summer fades away. As retailers continue to seek ways to draw shoppers into their stores, they may need to factor not only product variety and store formats into the equation, but also deep discounts as a shift in retail strategy.