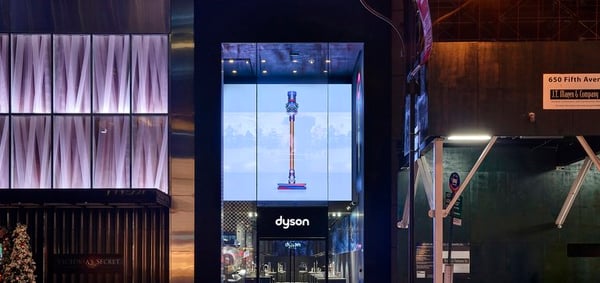 Dyson, the company that manufactures powerful vacuum cleaners, hand dryers, bladeless fans, heaters and hair dryers, recently opened a flagship demo store on New York's 5th Avenue. Finding greater appeal among today's consumers, companies like Dyson are extending their brands outside of department stores and into square footage of their own.
GlobalData Retail Managing Director Neil Saunders explains that a well-configured, focused brand can secure customer loyalty far better than a retailer selling a range of different products and brands, like a department store. Specialty stores provide a unique platform enabling consumers to focus solely on their brand. In turn, retailers like TJ Maxx, HomeGoods, and Ulta Beauty are reaping the benefits of strong sales and new store expansion.
Dyson seeks to capture the senses of customers who prefer to touch and try out their products in real time within a brick-and-mortar setting.. As company founder and inventor James Dyson attests, "The shop is an opportunity to prove to people that it really does work." Read more here.
Photo Credit: Retail Dive