Nordstrom is going hyperlocal in a new, unique, and uber-convenient way. "Nordstrom Local," the department store's innovative launch last October, is a 3,000 SF showroom — also known as a "service hub" — designed to make shopping services even more accessible and convenient for its customers. The flagship space can be found on West Hollywood's Melrose Avenue, alongside some of the industry's most popular millennial boutiques. The one thing it's missing? Inventory.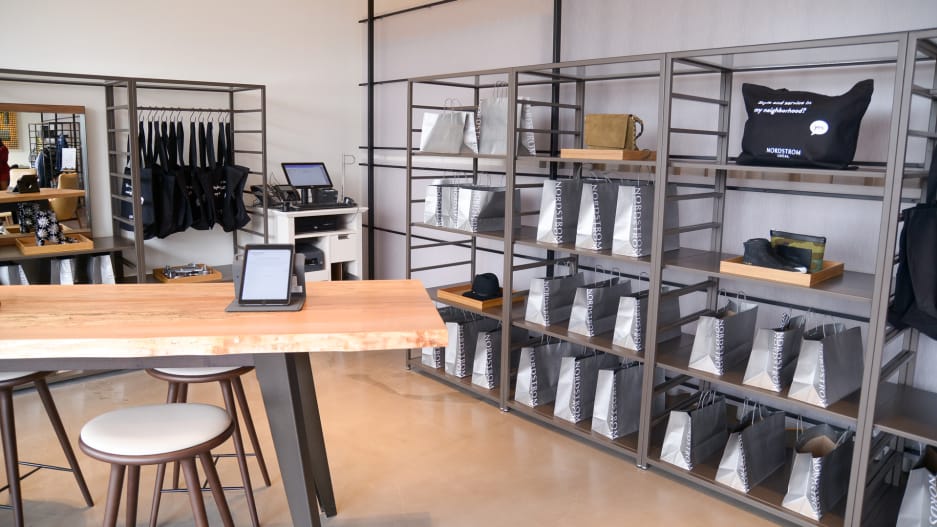 Customers of the non-traditional shopping experience begin the check-out process ahead of time at home or via their mobile phone, and head to the space for pick-up. Inside, patrons can utilize The Trunk Club to order or alter a tux, pop by the mani/pedi area, swing by the gift-wrapping station, set up shop at the marble communal table to work, or try on items from their Style Board, Nordstrom's latest personal style curation service.
In a day and age where time is of the essence and millennial schedules in particular are overloaded, the Nordstrom Local model provides a unique digital and physical retail experience that keenly accommodates their shoppers' busy schedules, while situating itself in a more accessible part of town outside the department store realm. After such a successful launch, the service hub is now announcing two more LA-based locations in Brentwood and Downtown, with plans to expand to NYC.
Learn more about Nordstrom Local here.
Photo credit: Nordstrom