Nocatee Town Center, in sunny Ponte Vedra Beach, FL, is now home to Florida's first Treylor Park restaurant. Co-owners William 'Trey' Wilder and Rick Kunzi brought the playful concept from Savannah, GA, to the burgeoning, family friendly master-planned Nocatee community. Treylor Park's premise is simple: quality over quantity — quality always comes first.

Photos: Marc Elias and Caron Streibich

Chef Marvin Sterling takes approachable ingredients, then adds a twist. Treylor Park's nachos grande substitute the tried-and-true tortilla chips for crisp waffle fries (before being generously layered with bacon, cheese, pickles, chive ranch and a balsamic gastrique). Traditional chicken wings are transformed into peanut butter and jelly wings with a peanut-and-pecan butter plus summery, peach jelly. Everything on the menu is made in-house, from scratch, except for the bread.
"Treylor Park is one of those special restaurants that will completely change the feel of a shopping center by turning it into a destination and local hangout," said Patrick McKinley, Vice President and Market Officer for Regency Centers. "The owners, Trey and Rick, know their brand. They've perfectly created a comfortable, family friendly environment that puts you in a good mood. Their food takes it to another level and all of the menu items have a story to tell. Treylor Park lives up to the hype and will be received with open arms into the Jacksonville community — if you don't believe me, check out the Yelp, Trip Advisor or Google reviews for their Savannah location!"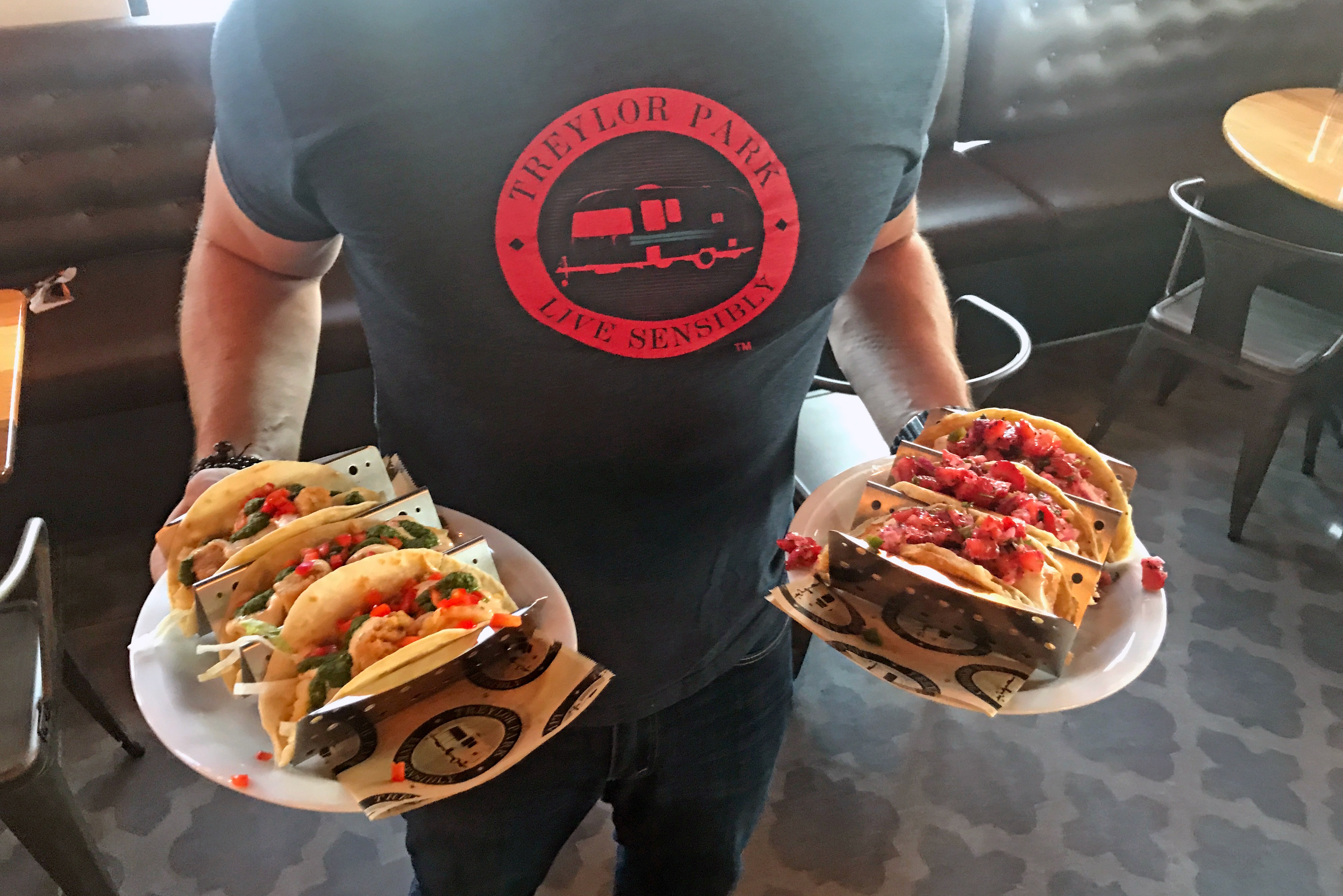 From convenient, easy-to-access, built-in phone chargers at the bar to a 58-seat outside patio complete with fans, dimly lit string lights and televisions, to a cozy inside area that can be reserved for larger parties, no detail went unnoticed in the build out of the 3,291 SF space. Playing into the trailer park theme, an oversized 'Home is Where You Park It' is emblazoned above the bar area. Staff t-shirts include a 'Live Sensibly' motto and illustration of a trailer park. A large screen over the dining room plays movie classics on mute.

At a July 5 pre-opening social media influencer dinner, coordinated by Regency Centers and Treylor Park, 12 local food and beverage Facebook and Instagram influencers were treated to a comprehensive tour, restaurant overview, and a four-course food and cocktail tasting prepared by Chef Sterling.


The influencers snapped copious photos and videos throughout the event, before posting in real time to their Instagram stories and social media channels. This helped to create excitement about the opening by enticing and educating locals about the new eatery. Combined, the 12 influencers have a total of 165,350 followers on Instagram. "The event allowed us to learn about the restaurant's history, and I loved hearing from Chef Sterling about how the menu items were developed," said Anthony Newkirk of Jacksonville-based food blog, Devouring Jax. "It's also great to have one of my favorite Savannah eateries so close to home!"



The original location in historic Savannah still sees waits for tables on most evenings. Locals' anticipation of the Nocatee location drew a line of more than 100 people leading up to the 6 p.m. grand opening. Guests enjoyed a taste of Treylor Park's most loved items with complimentary passed hors d'oeuvres.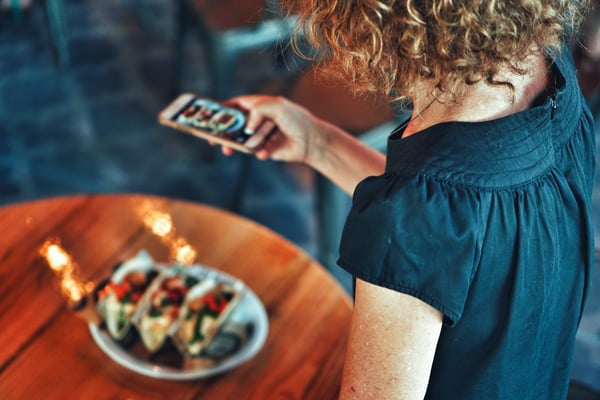 Photo: Aristotle Montemayor
Check out this cool 360-degree video from Treylor Park's grand opening by our very own Marc Elias. (Please note that some versions of Internet Explorer may not play video)

To follow Treylor Park, click here. For a full menu, visit the website.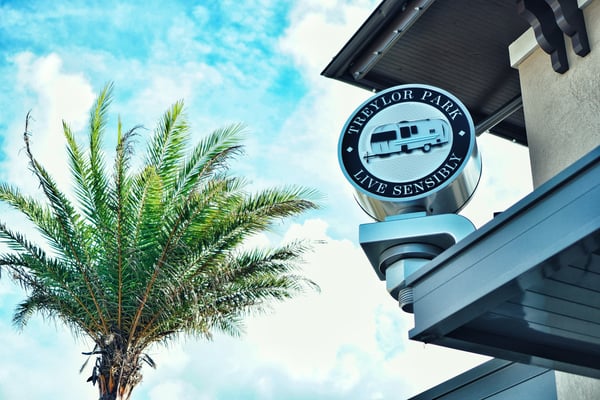 Photo: Aristotle Montemayor