It's all about boosting shopper traffic
How about some beer or wine or a nice dinner after browsing Barnes & Noble's aisles for the latest Stephen King thriller or an adult coloring book?
The bookstore chain said at an investor conference on Thursday that it would open four concept stores in fiscal 2017 that will feature bars offering wine and beer, along with better food, in cafés twice the size of its usual food spots, its latest effort to rejuvenate its business.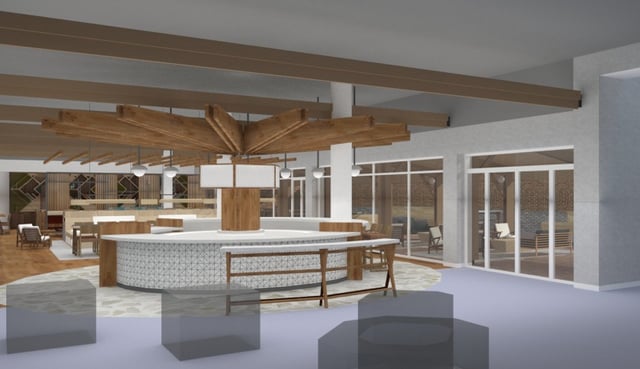 Courtesy of AvroKO
The first store will open in Eastchester, N.Y., about 30 miles north of New York City, in October and have amenities like a fire pit and bocce court. The three other stores will be in the Galleria Edina in Edina, Minn.; the Palladio at Broadstone mall in Folsom, Calif.; and One Loudoun, a mixed-use community in Loudoun County, Va.
This is an excerpt from an article posted on Fortune.com. For complete article, click here.