The Jacksonville Business Journal named Regency Centers' corporate office to its annual 'Coolest Office Spaces' issue, and presented members of the space planning committee a plaque at a June 21 award ceremony. After months of planning, designing and construction, Regency's corporate office underwent a total overhaul and facelift in a phased approach in 2017. Architect Gensler was at the helm. Regency's downtown Jacksonville, Florida office occupies three full floors in the 35-story Wells Fargo tower, housing 236 employees.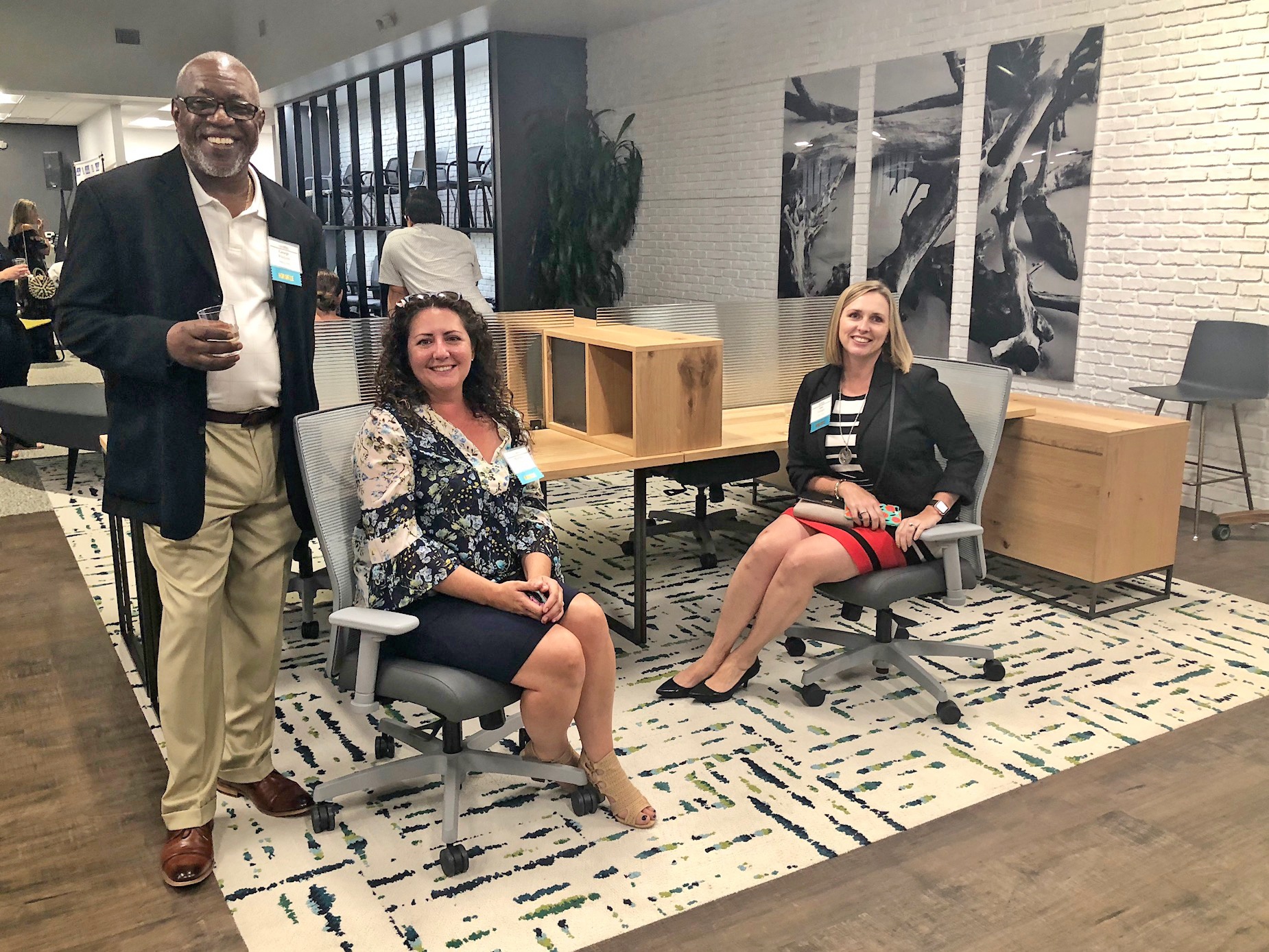 Regency's George Whetstone, Heather Herringdine and Amy D'Olimpio

Outdated cubicles were replaced with an open-concept set up, allowing teams to be closer together. Individual spaces were enhanced with an adjustable height standing desk option and new, more ergonomically correct desk chairs. Giant whiteboards were installed for note-taking on the fly, and a series of various sized open collaboration spaces were installed to encourage impromptu brainstorm sessions and more casual meeting areas. Subdued colors were revived with a more inviting, brighter, and bolder palette that matches Regency's brand colors — orange, mustard yellow, deep teal and grey. Modern lighting, plus contemporary furniture and carpeting was installed in the common areas, and each of the kitchen spaces received colorful printed tiles, new furniture and communal seating areas. Natural light streams brightly into all work spaces.





The ten months of planning and design work commenced in December 2015, before giving way to nearly a year of phased construction. Employees were relocated to a vacant floor in the building while the space updates took place.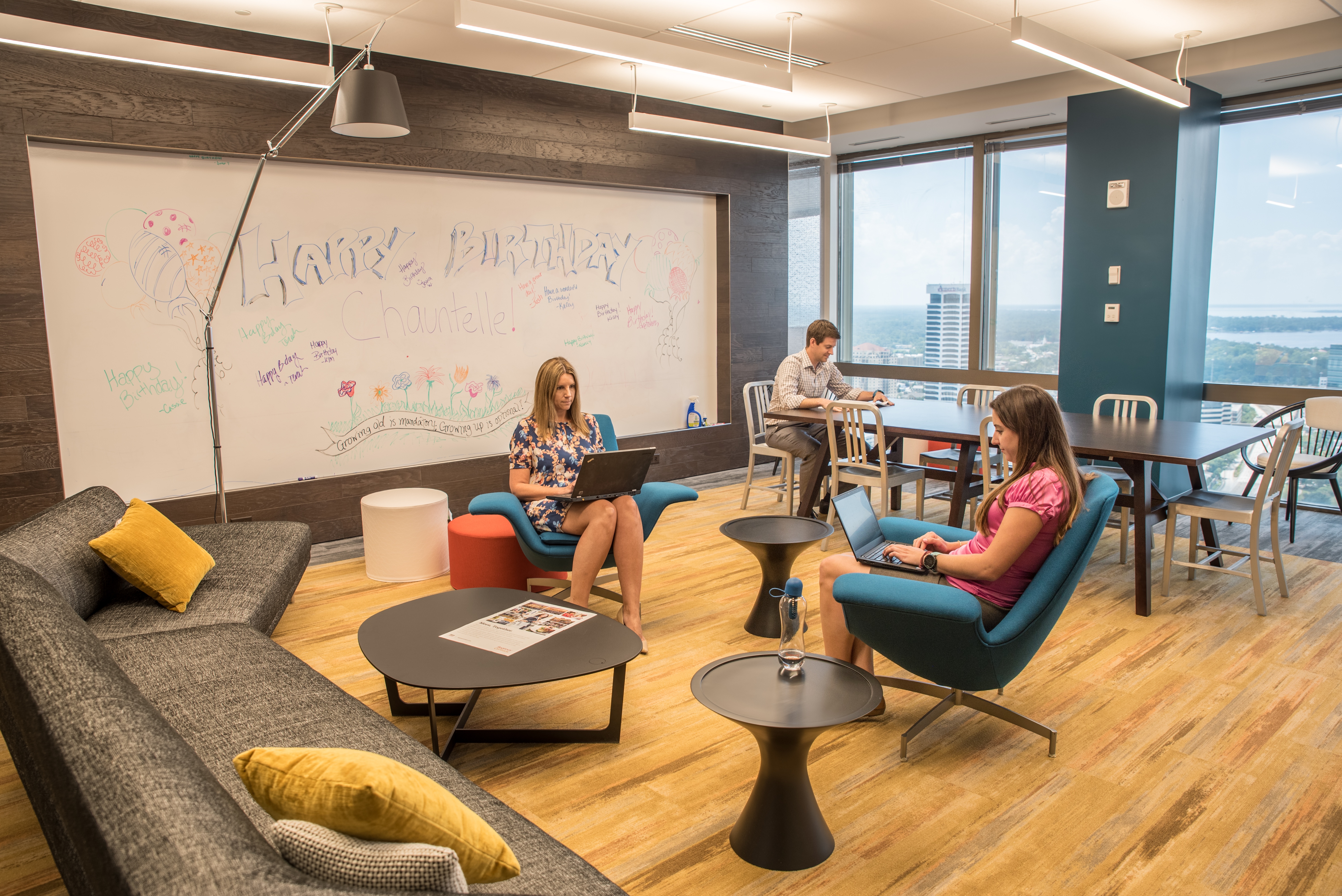 "It was an exciting process, and a lot of time and effort went into gathering and balancing each departments needs and wants for the new space," said Terah Devereaux, Vice President of Real Estate Accounting and SEC Reporting and a member of the space planning committee.

"Regency is always focused on creating a great experience for its merchants and their customers. In this exercise we were committed to creating a great experience for our employees. It is very rewarding to see people enjoying the space. I know the kitchen areas and meeting spaces are consistently being utilized for gatherings and collaboration. And our various departments feel more connected with those around them."