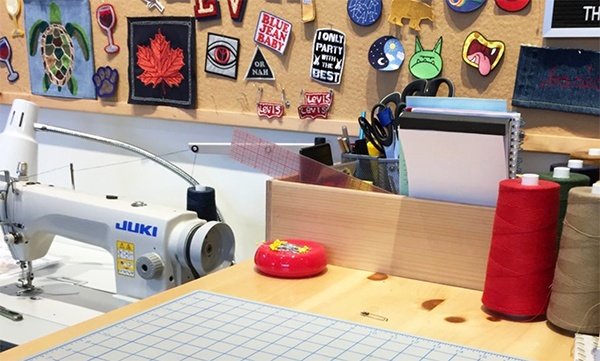 Just in time for Sunday's 60th anniversary of the Grammy Awards, Levi's is opening two Grammys themed pop-ups offering experiential retail, exclusive music tour-themed merchandise, limited-edition products, and artist collaborations for men, women and children.
For the first time in 15 years, the popular awards show is being held outside of Los Angeles. It will take place at New York City's Madison Square Garden. The pop-up shops will be inside Bloomingdale's New York flagship store, and a second will be at LA's Beverly Center.
Levi's will be hosting events throughout the weekend at its two pop-up shops. Shoppers will have an opportunity to personalize their Levi's trucker jackets at the pop-ups with music-inspired patches while also experiencing in-store activations and events, product customization, artist collections and limited-edition products.
Learn more about the Levi's and Bloomingdale's partnership and pop-up here.
Photo courtesy of Levi's and Fashion Network