In a city known for its rich beach culture and world-renowned surfing, Orange County's Huntington Beach, CA is also home to Regency Centers Newland Center. Built in the late '80s, the shopping center is undergoing a façade remodel reflective of its seaside community.
"Newland Center has been in the community for more than 25 years, and is a shopping destination for many," said Patrick Conway, Vice President, Market Officer for Regency Centers. "It was important that our redesign captures the essence and authenticity of the coastal lifestyle. Improving the center's aesthetics and pedestrian connections has attracted trending retailers, reestablishing the center as a market leader."
Albertons and Mother's Market anchor the 149,140-square-foot shopping center. It is prominently located on Beach Boulevard, the town's primary north-south connection with highly trafficked I-405. The center is a grocery, dining, and health and wellness go-to for the community and its seasonal visitors.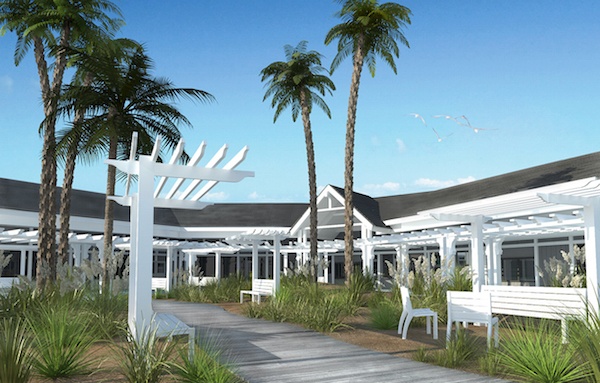 To enhance the shopping experience, Regency transformed an underutilized courtyard into an inviting boardwalk-style walkway complete with benches, comfortable high-back Adirondack chairs and beach-inspired landscaping that includes feather grass and plants surrounded by granite pebbles.
White trellises extend along the courtyard's path, encouraging shoppers to connect with a variety of shops and restaurants throughout the center.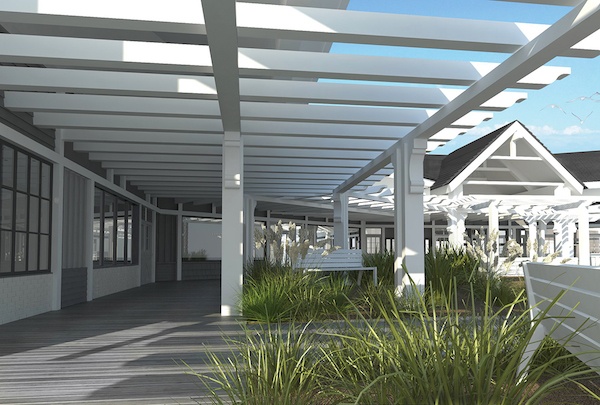 Additional enhancements to retail façades, entry drives, signage, site landscaping, decorative and parking lot LED lighting will further improve the center's appeal.
Newland Center welcomes three new restaurants: Miguel's Jr., Luna Grill and Board & Brew. Construction is expected to be complete early fall. For availability or leasing inquiries, please contact Erin Saltzman, ErinSaltzman@RegencyCenters.com or 213-553-2252.