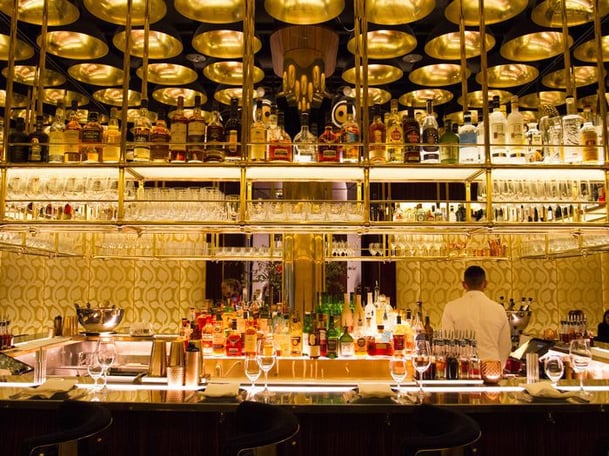 For today's restaurant-goers, a variety of factors make up a standout dining experience. Beyond the food and the service, the restaurant's decor, vibe and aesthetic can make or break a meal for those expecting the best. In this roundup of star-studded culinary experiences around the nation and beyond, Eater pays homage to the industry's most well-designed and decorated restaurants in the game with its Design of the Year awards.
2017 standouts included The Chinese Tuxedo, an earthy and elegant contemporary spot in NYC's Chinatown; the bright and intricately designed Pinxto, a colorful Seattle tapas bar; and the funky El Five, a Spanish-style restaurant situated on a Denver penthouse rooftop.
Along with Design of the Year, Eater has awarded a number of additional must-eats and must-sees around the globe with its prestigious picks for Chef of the Year and Restaurant of the Year.

See all of the winners here.
Photo credit: Andrew Leitch/Eater London