Popular American department store JCPenney is joining forces with Fanatics, Inc., the global leader for officially licensed sports merchandise. Soon, sports-minded shoppers will have access to the latest and greatest team apparel from the comfort of their local JCPenney. Fanatics shops will be found exclusively in 325 JCPenney locations nationwide and carry a curated, local selection of both professional and collegiate merchandise across all major sports leagues for men, women and children. To follow this launch, JCPenney plans to introduce an additional 325 destinations by the upcoming back-to-school season.
According to Global News Wire, "Fanatics offers fans the world's largest collection of official sports brands, merchandise and apparel in the industry. We're delighted to combine their best-in-class assortment with a dynamic in-store experience that offers sports fans a one-stop destination for all their local team apparel needs," said James Starke, senior vice president and head of merchandising. "Combining a stunning specialty store environment with the unparalleled power of our online Sports Fan Shop provides JCPenney a unique competitive advantage, driving spend and frequency of visits to both stores and JCPenney.com."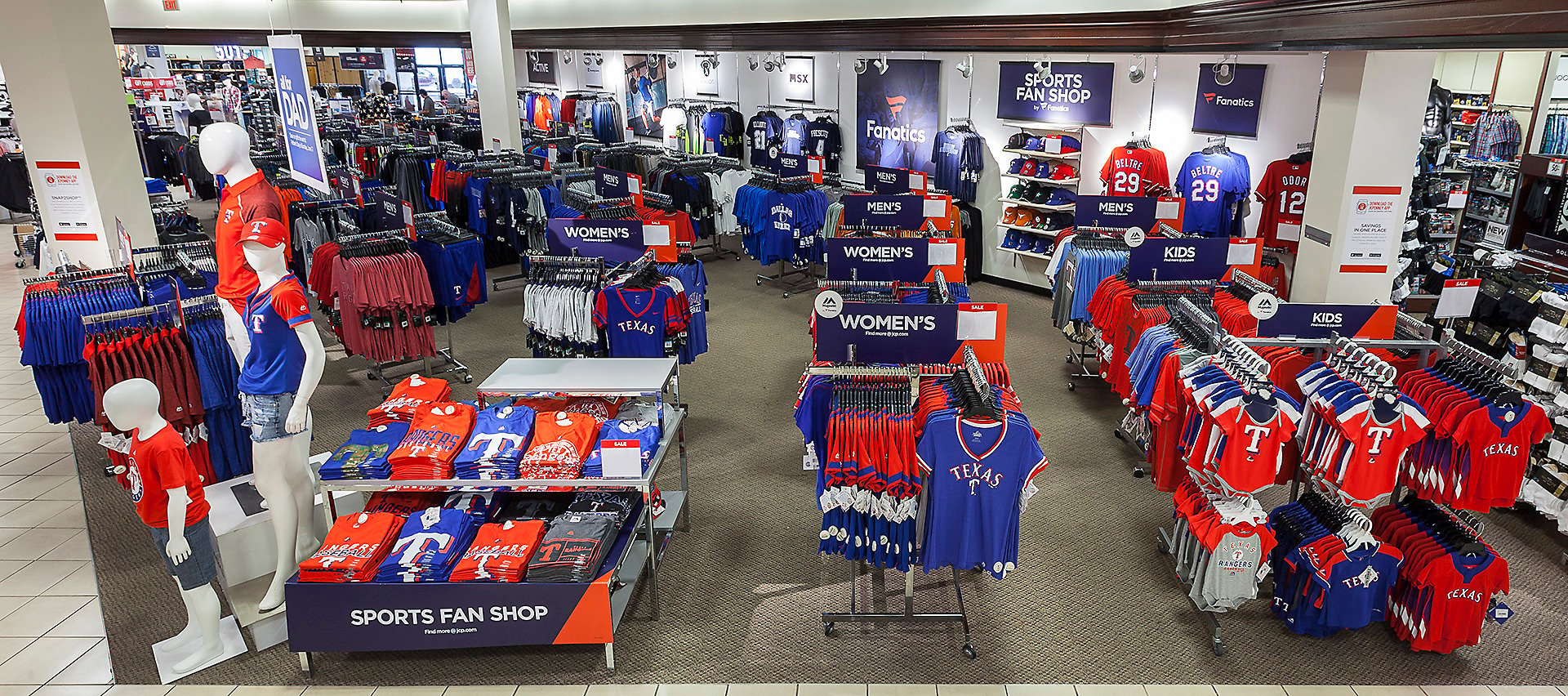 Featuring modern fixtures, styled mannequins and bold graphics, the 650 SF Fanatics shops will offer inventory from popular sports brands including Majestic®, Fanatics®, adidas®, New Era® and Nike®. Shoppers in the top 50 sports market areas will enjoy an elevated experience, with flagship destinations boasting upwards of 1,300 SF shops. These fully immersive locations will include interactive iPads where online orders can be placed (from any sports team) with the click of a button, as well as premium MLB affinity apparel featuring JCPenney-exclusive designs for Disney and Star Wars(™) gear.
Learn more about the partnership here.
Photo credit: JCPenney