Over the past several years Halo Top has increasingly gained popularity and market share in grocer's freezers. The low-calorie, low-sugar, high-protein pint-sized goodness has been flying off the shelves since entering the market in 2012, and was recently deemed America's best-selling pint of ice cream. In 2016 alone, there were 13.5 million pints sold, garnering a whopping $66 million in revenue. So after successfully tackling the freezer game, Halo Top is broadening its horizons and forging its way into the experiential retail sphere.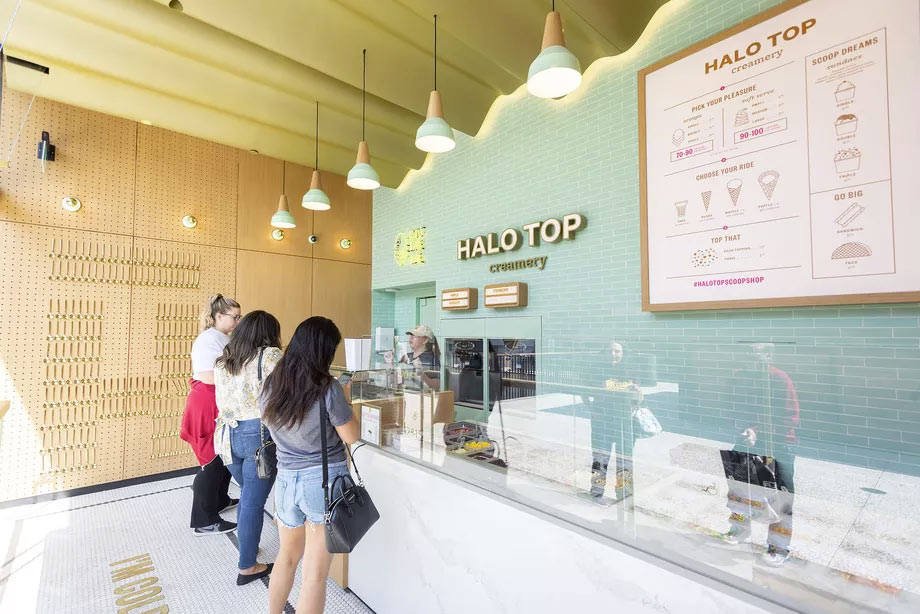 Today, shoppers at Westfield Century City mall in Los Angeles can opt-out of the pint-sized portion, and swing by the Halo Top Scoop Shop for a hard scoop or soft serve treat in a cup, cone or puffle (an eggy style waffle imported from Hong Kong.) A nearby second location can be found at an outlet in Topanga. And Halo Top's next stop? A pop-up shop at New York's Supermoon Bakehouse, where it will test its summer flavor, peaches and cream.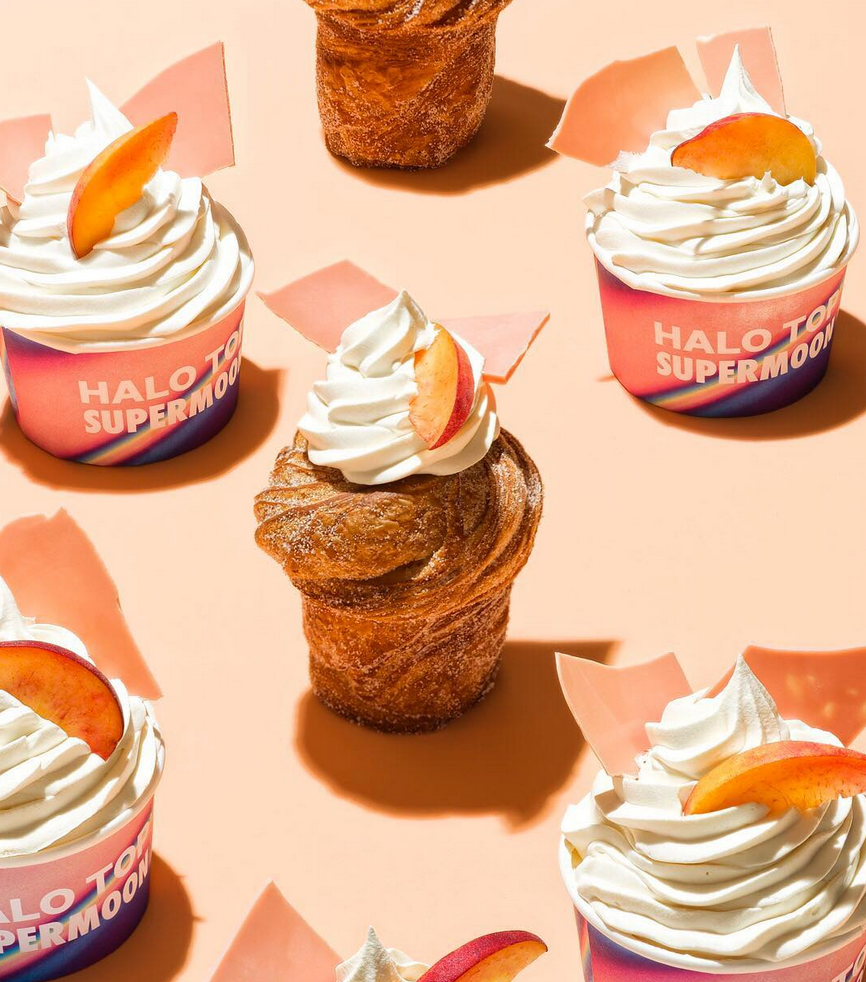 As the saying goes, "it if isn't broken, don't fix it," but Halo Top says otherwise. The brand looks forward to creating more of a social experience and interactive presence with its consumers, rather than simply being found on store shelves. With quirky, colorful branding and healthier, natural ingredients, the scoop shops have been curated toward being shared on social platforms like Instagram, and no two scoop shops will look exactly alike. According to Doug Bouton, Halo Top's president and COO, "We're not committed to a hundred shops. We're opening up a few of these, and we're continuing to analyze in terms of cash flow, profitability. If they go as well as we hope they will, then yeah, there might be a hundred of these things. If it's more of a marketing expense, maybe we adjust strategy. We just have to wait and see."
Learn more about Halo Top here.
Photo credit: Eater