With modern-day grocery store options ranging from Trader Joe's to Whole Foods and everything in-between, there seems to be a shopping experience – and product inventory – for every taste and palate under the sun. So what about a healthy variety of smaller-scale convenience stores? PR veteran Rachel Krupa wondered the same, so she created The Goods Mart: a sleek, healthy and community-focused quick-stop shop.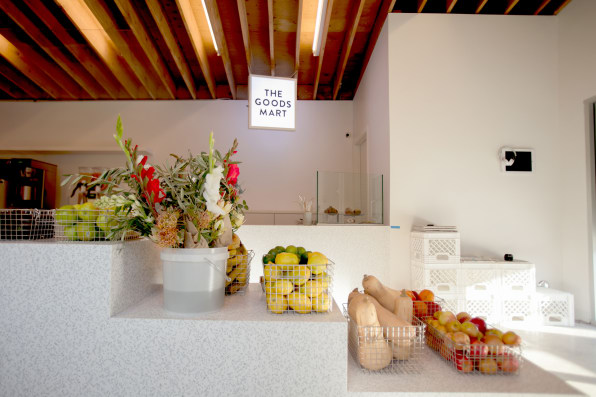 Situated in Los Angeles' hip and bustling Silver Lake neighborhood, every item sold at the upscale food mart is free of artificial colors, sweeteners, and flavors, and all humanely-raised animal proteins offered are sold without nitrates, antibiotics and GMOs. In working with like-minded professionals, Krupa partnered with a registered dietitian to meticulously vet through and select the shop's 300 available shelf items, and many happen to be either her personal pantry favorites or distributed by her recent food clients (like Barnana Brittle's chocolate bites, for example.)
Setting the bar even higher, The Goods Mart displays multiple iPads, on which customers can peruse nutritional details of the products they're interested in. Additionally, staff members have been thoroughly trained to assist shoppers with questions and dietary restrictions, be it vegan, gluten-free or Keto.

The shop intends to go nationwide in the next year. Learn more about The Goods Mart here.
Photo credit: Wyatt Conlon/The Goods Mart