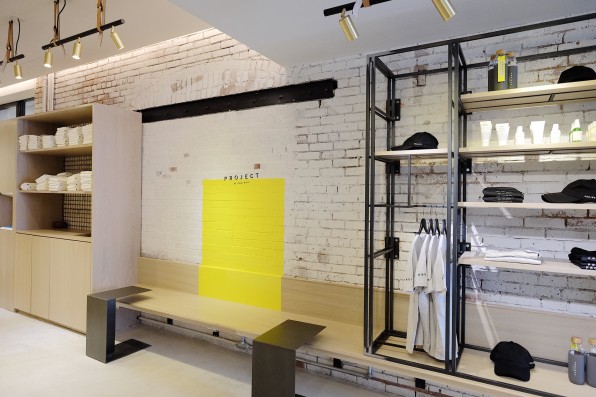 Tucked away on Soho's otherwise bustling Mulberry Street lies Project by Equinox: the outwardly unassuming (yet inwardly sweaty) collaborative gathering point for fitness moguls of all kinds.
Unlike the meticulously-curated appearances of most boutique NYC-based training facilities, Project by Equinox boasts a sleek, minimalistic vibe. Whitewashed cement walls are lined with a host of amenities, from a cold brew tap to a Drybar-stocked bathroom. Leather-wrapped and glass-encased pillars support the workout room, where instructors are encouraged to think outside the box.
With a rapid consumer increase in the fitness arena (and with 1 out of every 5 Americans holding an exercise-related membership) a fresh, forward-thinking approach is crucial in staying above the industry's fold. At Project by Equinox, experts (inside and outside of the Equinox umbrella) are scouted as well as encouraged to apply and audition for yearlong memberships. After months of polishing an effective and safe curriculum for attendees and instructors alike, classes with inspirations from barre to boxing are – albeit by word of mouth – open to the public, and attendees are encouraged to provide constructive feedback.
With a collaborative and crowd-sourced approach, the underground fitness incubator is projected to expand the Equinox agenda and contribute to the evolution of boutique fitness as a whole. Read more about it here.
Photo Credit: Jason Rappaport