A key player in the the sandwich game since opening its Jacksonville, FL doors in 1994, Firehouse Subs has come a long way — to which patrons of franchisee Clint Rohletter's brick-and-mortar store, for example, can attest. Over the years, the West Midtown Firehouse location has been home to customers ranging from blue-collar workers to corporate professionals from nearby office parks as well as Georgia Tech students and faculty.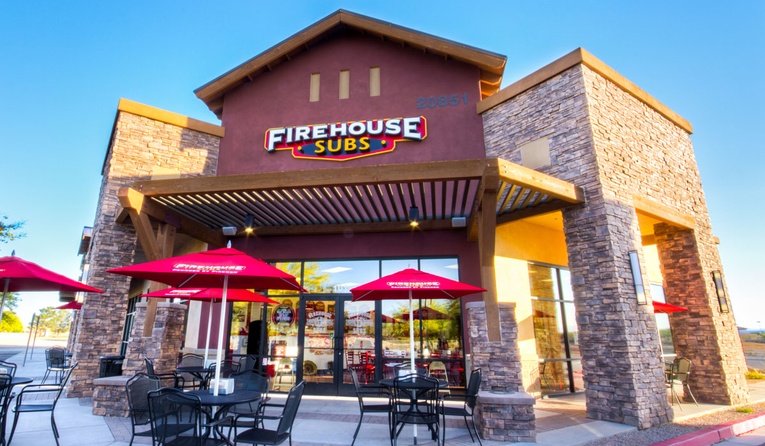 While this still rings true today, more people are enjoying their meals from off-premise locations. Specifically, meals from Rohletter's storefront can currently be ordered and delivered via six third-party services including GrubHub, UberEats, Postmates, Amazon, Zifty and DoorDash. In today's world — where convenience is king — this is an indicative example of what's happening across the retail board, but Firehouse is leveraging new and innovative tactics to remain above the fold and keep people happily in the door, including utilizing digital and video for the first time.
This societal shift also brings forth ideas for a change when it comes to store design. This includes a potential for smaller dining rooms to account for less in-store eaters. These projected changes are still technically up in the air, while the Firehouse team keeps an eye on the ever-changing industry and market trends, adjusting their businesses practices accordingly. No matter what happens, the company's sights will remained rooted in their foundation: to create hearty, flavorful food and keep the people who make it happy.
Learn more about the future of Firehouse here.
Photo credit: Firehouse Subs