The Village at La Floresta is a ground-up development that opened in April of 2016. Merchandised with a variety of first-to-market retailers and restaurants, and anchored by Whole Foods Market, the center had a strong opening and great forward momentum. Regency's Los Angeles development team, led by John Mehigan, decided to continue the grand opening momentum by implementing a long-term marketing strategy to build awareness and drive traffic.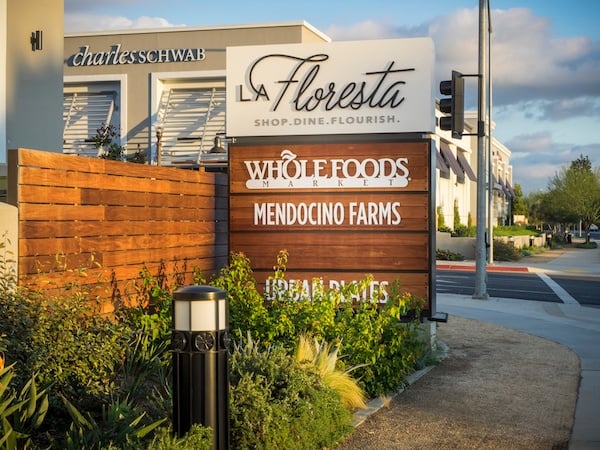 "This property was something special, and we had to make sure that the best-in-class retailer line-up and community gathering areas were being leveraged by our local community."

—John Mehigan, Senior Vice President, Senior Market Officer
The team reconsidered the overall marketing plan and budget for the center, and reoriented the strategy to a more robust multi-channel marketing strategy leveraging social media, digital advertising, local PR, direct mail, as well as a comprehensive calendar of onsite events and activations.
The center kicked off its calendar of activations with a free one-year anniversary event and Earth Day celebration that included a fashion show, appearance by Queen Green, live music, fashion shows, fitness exhibitions, cooking demonstrations, kid-friendly activities, a photo booth and more.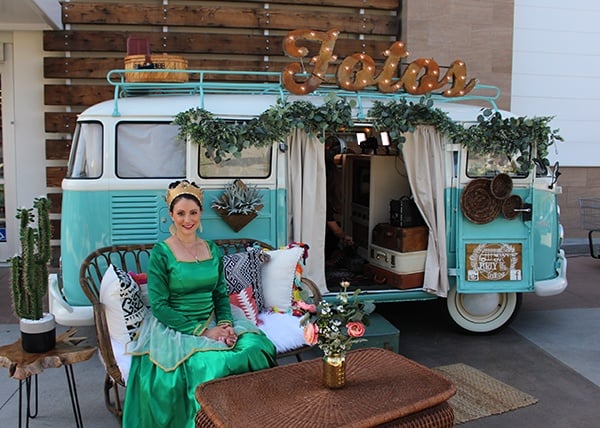 Queen Green at Village at La Floresta's April 22 Earth Day Celebration
Applying a focused and local approach to media outreach reaped benefits as well. A strong relationship cultivated with Locale Magazine publishers allowed our marketing team the ability to garner a merchant-specific Instagram Stories feature on top of a traditional advertorial placement. In turn, this expanded our brand message to a new audience of Instagram users, garnering 6,000 views — a win for both Village at La Floresta's merchants and Locale Magazine.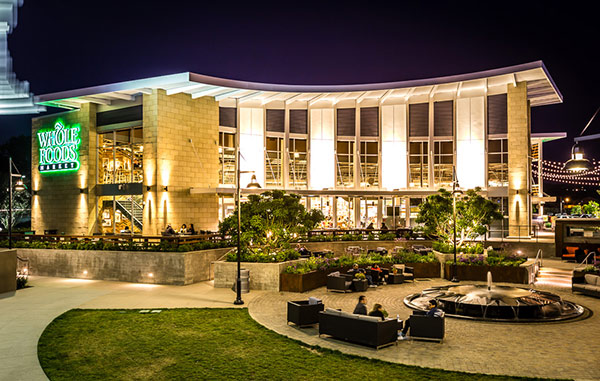 "We expanded the reach of our marketing message, scaled activations to fit the property while increasing their frequency, and enlisted the help of a local marketing expert to ensure our efforts feel organic, and reach the community in a way that is non-intrusive and meaningful."

—Emily Ford, Director of Property Marketing

Most recently, Village at La Floresta hosted an event for 100 Brea-area Yelp Elite users, which has already resulted in positive reviews on the center's Yelp page. In addition to positive reviews, there has been an increase in social media sharing with more than 679 photos posted. Feedback from Yelp users at the event were descriptive and helped tell people's experiences at the center first-hand:

"Overall I really enjoyed this awesome event," writes Yelp Elite user Mitch C. "It gave me the opportunity to try some of these awesome restaurants in Brea. I will definitely check them out whenever I am in the area."
And Yelp Elite Khristen C. writes, "I had no clue that this little Oasis existed! What a wonderful and bright little center, just 15 minutes from my house. Needless to say, I will definitely become a regular on the scene. I visited while participating in a Yelp event, and was able to take a tour of sorts of the center. With Whole Foods as the anchor establishment, this little slice of happiness knows how to deliver when it come to good eats. I mean Whole Foods, SlapFish, and Urban Plates in one place? Talk about a good time! Food isn't the only thing that this center has to offer. Pets, Hair, Nails, cute threads, and fitness can all be checked off the box."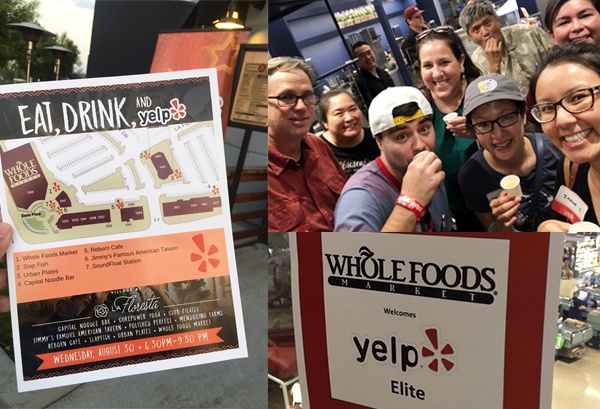 Images courtesy of Yelp Elite event attendees

The surrounding communities have also connected with the property in ways beyond expected, enabling the center to grow as a destination and an experience.


"When we built The Village at La Floresta we envisioned it being something more than just a place where people bought their daily needs and wants; we wanted to build a hub for socializing, catching up with friends, and a destination for quality shopping and dining. Thanks to the pivot and scale of our marketing efforts we can confidently say that our development here has become just that."

—John Mehigan, Senior Vice President, Senior Market Officer